demonstrating
the love of
god
in a tangible way
God has uniquely raised up Triumph Community Church to reach those who are tired of church as usual and long for an intimate and relevant relationship with Jesus Christ and others.
​
Triumph Community Church seeks to live this mandate out by...
Triumph Community Church seeks to have relevant, life changing engagements that challenge its membership to not only grow in their relationship with Christ and others, but also to be the touch of God in a world longing to see His handiwork.
At the Bridge
Pastor Weldon Williams
Do not be deceived: God is not mocked, for whatever one sows, that will he also reap.
Galatians 6:7
We live in a world where everyone understands that you get what you put out. This is a common understanding amongst people, do unto others that you would have them do unto you. Yet, the reality of it is despite this "ambition", seldom do people truly dole out to others what they expect from them. Yet, the reality is what you do to others, how you treat them or not treat them, does come back on you. Why? Because for the Children of God, the standard is high, the expectation is great. C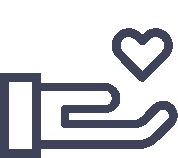 "Whoever is generous to the poor lends to the L

ORD

, and he will repay him for his deed."